Roam Research is the most powerful tool for learning, understanding, researching and creating I have ever seen.
But like MS Excel, that power is hidden unter an innocuous surface of a plain and empty page. How do you wield that power intelligently for your purposes?
I can help you build a powerful Roam Research workflow that helps you achieve your goals
My name is Lukas Kawerau, I'm a PhD candidate close to submitting my dissertation, and I have taught hundreds of people how to use Roam Research to take their research, personal knowledge management and thinking to the next level.
In addition to my courses like Cite to Write and Galaxy Brain, I provide 1-on-1 coaching for Roam Research.
This is how personal Roam coaching can help you:
✅ A review of your Roam Research workflow from a fresh perspective
✅ Clear vision of what Roam Research can and should do for you
✅ Personal, direct instruction on specific features of Roam and how to apply them
✅ A custom-tailored workflow that's optimized for you and what you want to accomplish
✅ Confidence that you have mastered the foundations of using Roam and can apply them to any problem
What my clients say
Some unsolicited fawning over the value of the coaching sessions: fantastic. Super valuable. I'm impressed with the thoroughness and clarity of your teaching. And I appreciate that you share your perspective on the value of X or Y instead of merely implementing some thing I was talking about, which is a tough balance to strike as a coach.
Anyway, that's all. Great job. 
-- Dan
#roamcult I just had the most amazing tutoring session with  @cortexfutura on using  @RoamResearch for my MSc. thesis research, analyzing transcripts, etc. Thank you so much, I had been about to completely give up out of frustration and now I have hope again!
-- Jessica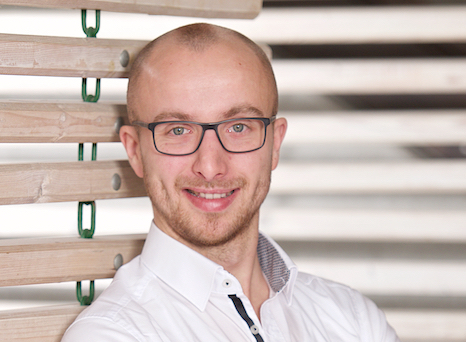 Your Coach: Lukas Kawerau
I'm a PhD student doing research at the intersection of cybersecurity and politics.
For my research, I use Roam all day, every day - to understand the literature, journal my progress, and help me think deeply about my research.
Hundreds of students have taken my courses and learned how to use Roam Research for work in academia, personal knowledge management, and better thinking and given them rave reviews.
By going beyond self-paced video courses to personal coaching, you will receive highly personalized feedback and instruction from me on the friction points in your workflow.
How do I schedule my appointment?
Upon purchasing coaching, you'll receive further instructions on how to book a time for your appointment.
What if I need to reschedule an appointment?
My scheduling service makes it easy to reschedule as long as it's more than 24 hours in advance. Or you can contact me directly to reschedule. No rescheduling fees are applied as long as you reschedule more than 24 hours in advance.
Can I purchase coaching more than once?
Absolutely! If you find yourself in need of coaching more than once, simply purchase the coaching again.
Can I get a refund if I'm unhappy with my purchase?
For one-time coaching sessions, you may receive a full refund UP TO 48 HOURS BEFORE your session. After that, no refunds are available.
For ongoing coaching, you can cancel anytime, but no refunds are provided for services already provided.